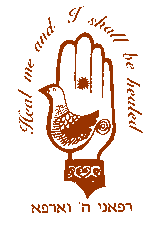 KLEIN CHAPLAINCY SERVICE
OF THE SOUTH BAY

INDEX
Listen to Free Jewish Radio courtesy of Radio-J.com:



The mission of the Klein Chaplaincy is to fulfill the commandment of Bikkur Cholim, visiting the sick. No member of the community should be lonely, isolated, forgotten or abandoned because of illness, infirmities or advanced in age.

Reaching out with open arms, a warm heart and an understanding spirit, we make a commitment to share their suffering. As we nourish their spirits, offer comfort, friendship and consolation, we bring shlemut, a sense of wholeness and connection to the Jewish community of the South Bay, and continue the work of Tikkun Olan, repairing and healing our world.

Weekly visits at all local hospitals including: Torrance Memorial Hospital, Daniel Freeman, Harbor UCLA, Kaiser Harbor, Del Amo Hospital, and numerous nursing homes and assisted living facilities.

We conduct Shabbat Services every Friday at several local nursing and assisted living facilities, including: Pacific Inn and Sunrise Assisted Living Center.

Hospice Visitations – Upon request.

Home Visits – Upon request.

In conjunction with Temple Menorah and Congregation Tikvat Jacob Youth Programs, we conduct holiday services for residents in several local nursing as assisted living facilities..


We deliver 350 Chanukah Baskets to more than 50 different facilities which include nursing homes, assisted living residences, board and care facilities and home bound patients. This is the largest outreach program done by any Jewish organization, such as ours, in the South Bay. We always welcome volunteers to help with this project.

A new volunteer training session is available for interested volunteers. Each session is 2 and a half hours weekly for 6 weeks. Volunteers commit to four hours of weekly visitation for one year. We are always looking for new recruits.

Trained volunteers are currently doing weekly visits at eight facilities on Friday mornings.

New volunteers are always welcome.


We are part of the greater Jewish community of the South Bay. We are recognized and supported by Congregation Ner Tamid, Temple Beth El, Temple Menorah, and Congregation Tikvat Jacob.

1101 Camino Real
Redondo Beach, CA 90277
(tel) 310-921-2187
(fax) 310-372-5141

310-784-9844*
*24 hour messaging service

Klein Chaplaincy is a member of the
Redondo Beach Chamber of Commerce